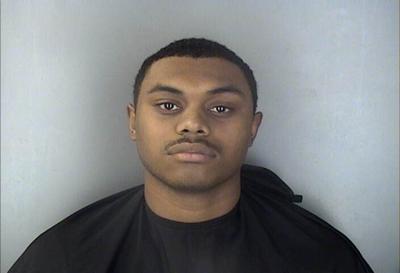 ISAIAH C. GIBSON
Report: Man told police he touched sleeping girl's body
From staff reports
Apr 8, 2019
ISAIAH C. GIBSON
A call about a girl being touched inappropriately led Greenwood police to interview a man who admitted to touching the child, according to a report.
Isaiah Chavell Gibson, 21, of 706 Truett Ave., Greenwood was arrested Saturday and charged with assault with intent to commit criminal sexual conduct.
On Saturday morning, Greenwood police went to a Parkway Avenue apartment where dispatchers said they got a call about a 9-year-old girl being molested. Police spoke with a man who said he knew he was going to jail — that he had done something he knew was wrong, and he was sorry.
He told police he came to the apartment the previous night to spend the night with a friend, and that at some point two people left to go to work. When he woke up and realized they left, he got out of bed and went to the room where the girl was sleeping alone.
The man told police he pulled the covers off the girl and touched her body, pulling her underwear down and touching her. When the girl woke up and yelled at him, the man said that's when he stopped, called the girl's relatives and explained what had happened.
The two people who had left earlier came back and called police.
When officers spoke with the girl, she said when she screamed at the man for touching her he cursed at her and she ran to the kitchen where she stayed until her relatives came home.
ISAIAH C. GIBSON
More information