News police logs Winchester winchester_star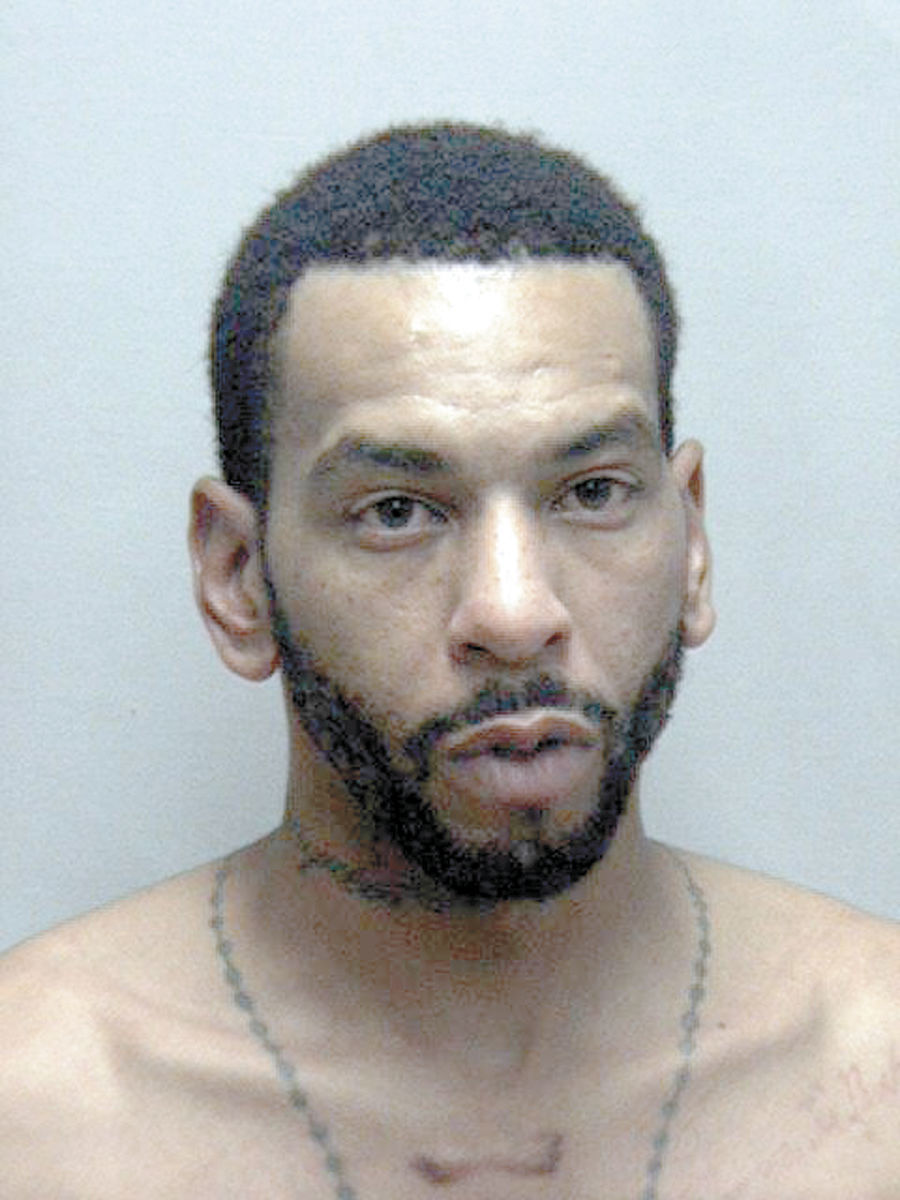 Kenyale Deangelo Lee
WINCHESTER — A Richmond man accused of domestic violence and fleeing police was found in his underwear hiding under a car, city police said.
Kenyale Deangelo Lee is accused of shoving and kicking his estranged girlfriend in the chest just after 8 p.m. Sunday near the bus stop at 1630 S. Loudoun St., according to Winchester Police Department Officer Kaitlin E. Bracy's criminal complaint. The woman, who Bracy wrote had bruises on her right elbow and an abrasion on her right knee, said Lee assaulted her after she refused to give him money for drugs.
Police spokeswoman Lt. Amanda Behan said in a Monday email that witnesses intervened, got the woman in their car, and drove her to safety. The woman told police that after the attack, Lee took her keys and went to her apartment in the 1600 block of South Braddock Street.
When police went to the apartment, Bracy said the property manager let them in and officers found Lee's pants on the bedroom floor near an open bedroom window. Lee was found nearby under the car, according to Bracy. She said he smelled of alcohol but refused a breath test when booked at the Northwestern Regional Adult Detention Center.
The woman told Bracy that she and Lee had been living together until breaking up in July when she obtained a protective order against him. However, she said she allowed him to live in her apartment for a week before the attack.
Lee was charged with assault and battery, obstruction, violation of a preliminary protective order, entering a property to cause damage, and public swearing/intoxication.
Lee, 34, of the 700 block of Mosby Street, was being held without bond Monday night at the Northwestern Regional Adult Detention Center on Fort Collier Road. He is due in Frederick/Winchester Juvenile and Domestic Relations Court at 2 p.m. Nov. 14.
— Contact Evan Goodenow at egoodenow@winchesterstar.com
EGoodenow
Follow EGoodenow
Close Get email notifications on EGoodenow daily!
Your notification has been saved.
There was a problem saving your notification.
Whenever EGoodenow posts new content, you'll get an email delivered to your inbox with a link.
Email notifications are only sent once a day, and only if there are new matching items.
Follow EGoodenow
Close Followed notifications
Please log in to use this feature Log In
Don't have an account? Sign Up Today
× Post a comment as
× Report
× Watch this discussion. Stop watching this discussion.
(0) comments
Welcome to the discussion.
Log In
Keep it Clean. Please avoid obscene, vulgar, lewd, racist or sexually-oriented language.
PLEASE TURN OFF YOUR CAPS LOCK.
Don't Threaten. Threats of harming another person will not be tolerated.
Be Truthful. Don't knowingly lie about anyone or anything.
Be Nice. No racism, sexism or any sort of -ism that is degrading to another person.
Be Proactive. Use the 'Report' link on each comment to let us know of abusive posts.
Share with Us. We'd love to hear eyewitness accounts, the history behind an article.
Post a comment
Watch this discussion. Stop watching this discussion.
,
food
,
uderwear