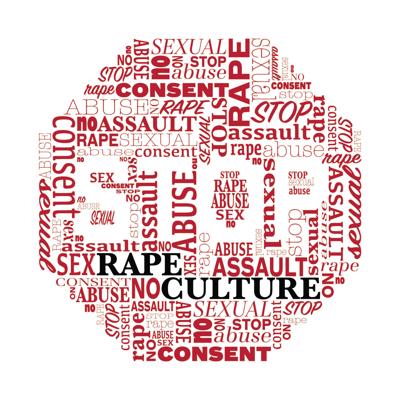 Columnist Kelsi Williams says to teach men how to respect women and avoid language that blames women's attire or slut shames them to justify sexual assault or rape.
Philip Mueller/KANSAN
For as long as I can remember, my family has coached me on what to do, say and sometimes even feel when I go out in public without them. When I was younger, I did not understand it at all. So what if my shorts were a little too short? What's the problem with wearing a shirt that shows my shoulders at school? Why did some of these rules still matter when I was around men in my own family? They didn't tell me why I had to do all of these things, and it left me severely frustrated.
Rape and sexual assault are extremely common forms of violence against women. As a society, we have narrowed down the cause of these specific crimes to be what a woman is wearing or how promiscuous her behavior is. We tell women to pay close attention to their surroundings and to make sure they have on appropriate clothing, but why? Why is it all on us? Isn't it better to stop the crimes from happening instead of just being prepared for them to happen anyway?
I know I'm not the only one who got those speeches when I was a little girl. I have since then noticed that speeches of the same vernacular are not given to little boys. They are not coached on how to control their sexual appetite. They are not told "no means no" unless they have already done something they should not have done. Much of their unruly behavior is categorized as "boys being boys" and everyone turns a blind eye, and this is unconscionable.
Late last year in Ireland, a young woman committed suicide after her thong was held up as evidence against her case to receive justice from her rapist. The attorney even stated to the court, "you have to look at the way she was dressed" to justify the actions of the man on trial. The young woman was only 17, and her underwear was presented to a room full of people as if it were solid evidence. Similar cases continue the trend of questioning women's testimony of their traumatic experiences.
+1
Rape and sexual assault are extremely common forms of violence against women.
Photo Illustration by Brent Burford
Disbelieving women is so common that it has become the status quo, even in the face of bounteous evidence. Recently, the cases against R. Kelly were investigated further and revealed in a docuseries called "Surviving R. Kelly." Many of these women were ignored for years because no one believed them, so filmmaker Dream Hampton interviewed women who have spoken up about their abuse and gave them a platform to tell their truth. Since the docuseries aired, support for these women has arisen, but detractors remain vocal, and other survivors of rape and other types of sexual abuse often do not get this opportunity.
Students and faculty on college campuses do not do any better. Many colleges hold meetings, have organizations, and constantly preach about the importance of consent and respect towards women's bodies. Unfortunately, when push comes to shove, these entities often don't even abide by their own rules, as shown at Baylor University in late 2018, when former fraternity president Jacob Walter Anderson was indicted on four counts of sexual assault. It was ruled Anderson will not spend any time in prison, but rather spend three years on deferred probation with a measly $400 fine. 
The root of all of these acts of injustice, and the tepid responses to them, is the lack of respect and trust society has for women.
Yet this mistreatment of survivors and diminishment of these crimes can be stopped. We can start by coaching and teaching young boys the same way that we do young girls. Tell them 'no means no' before they do something wrong. Teach them how to respect women and avoid language that blames women's attire or slut shames them to justify sexual assault or rape.
Combating rape culture at an early age and keeping boys and men accountable for their actions, are crucial factors that can lead to the safety of girls and women in the future. 
Kelsi Williams is a freshman from Chicago, Illinois, studying journalism and mass communications.
More information