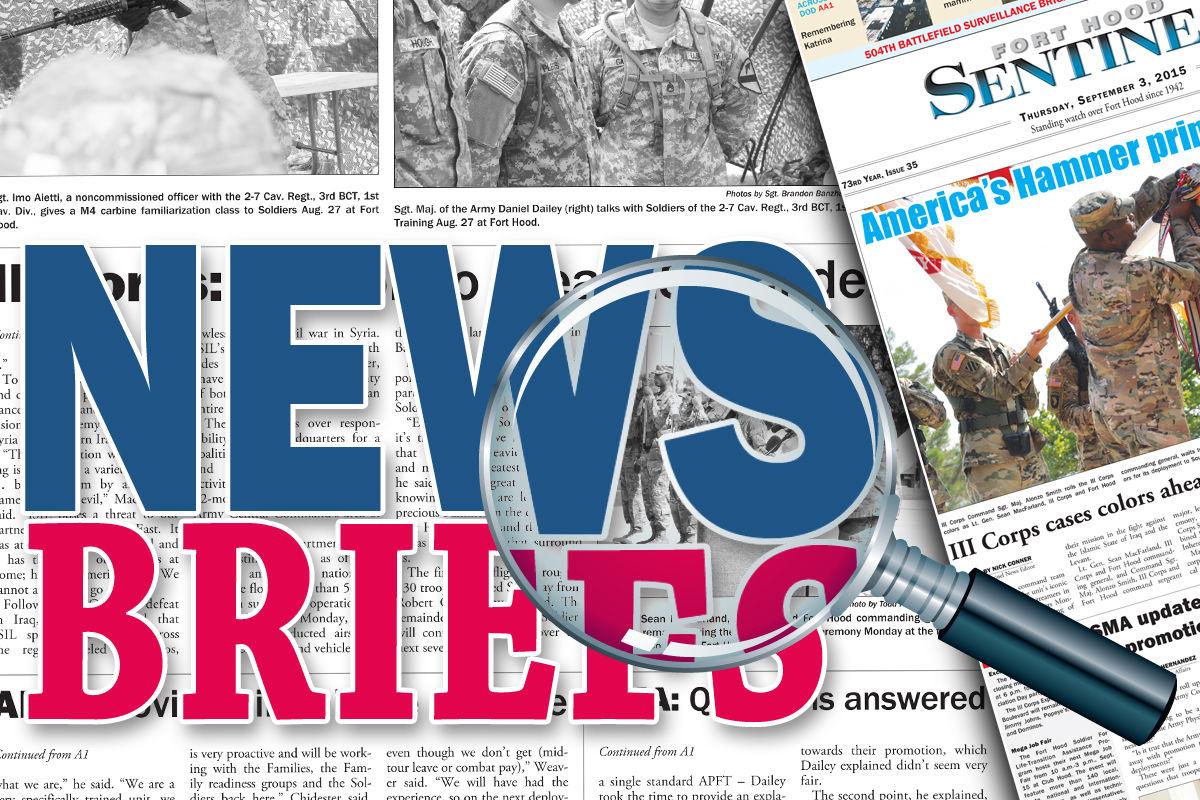 NEWS BRIEFS!
6 hrs ago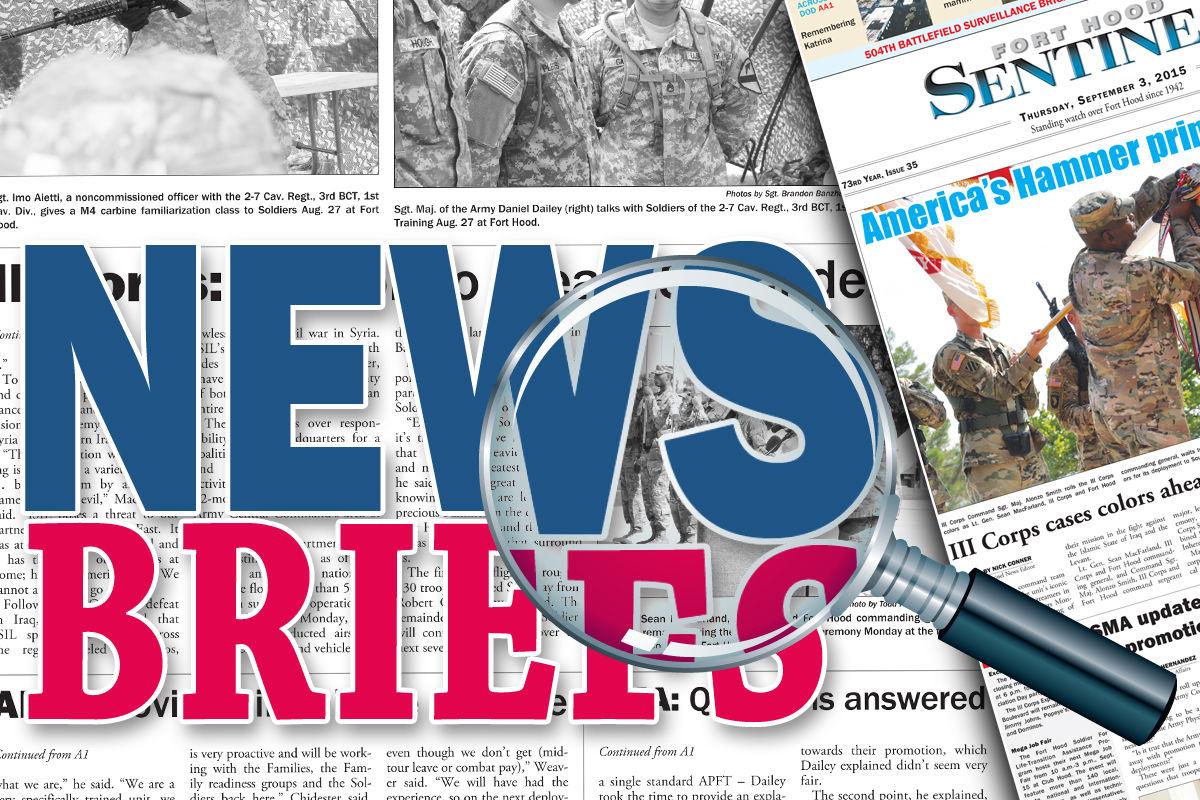 SFAB coming
The Department of the Army announced Friday the stationing of the 3rd Security Force Assistance Brigade at Fort Hood; the 4th SFAB at Fort Carson, Colorado and 5th SFAB at Joint Base Lewis-McChord, Washington. SFABs are specialized units whose core mission is to conduct advise-and-assist operations with allied and partner nations.
"Security Force Assistance Brigades are a critical addition to our Army, and they will be increasingly called upon to deploy throughout the world to serve as combat advisers in support of theater security objectives," III Corps and Fort Hood Commanding General Lt. Gen. Paul E. Funk II, currently forward deployed, said of Friday's announcement. "Fort Hood is excited for the 3rd SFAB to be stationed at the Great Place, and we look forward to welcoming the Soldiers and their Families to our community."
The three new SFABs are the final three active duty units joining the 1st SFAB stationed at Fort Benning, Georgia, and the 2nd SFAB at Fort Bragg, North Carolina.
Memorial day hours at hospital
The Carl R. Darnall Army Medical Center and all outpatient clinics will be closed Monday in observance of Memorial Day. Emergency services, inpatient care, and labor and delivery services will remain open. On Friday, active duty and all PRIME enrollees will be seen at the main hospital by appointments only. Appointments may be made by calling the Appointment Service at 254-288-8888.
CRDAMC's Outpatient Pharmacy will be open Friday from 8 a.m. to 5 p.m. for new medical treatment facility prescriptions only. Russell Collier's pharmacy will be open Friday from 7:30 a.m.-4:30 p.m. The Refill Pharmacy, located at the Clear Creek PX, will be open Friday and Saturday from 9 a.m. to 6 p.m. All other pharmacies will be closed. All pharmacies will be closed Sunday and Monday. CRDAMC's outpatient clinics and all pharmacies will resume normal opening hours Tuesday.
Latest News
Most Popular
Articles
Images
Collections
Community Calendar
​ ​
Browse
Today's events
Submit
,
uderwear
,
wine