Female Chinese Story Soldier Illustrate
Chinese Female Soldier Shares Story of Capturing Drug Smugglers
June 29, 2018
分享按钮
Editor: Su Yilin
Wang Yanru [Women Voice]
Dedicated narcotics guard Wang Yanru has been engaged in tackling drug smugglers on the borders of southwest China for the past six years, according to a recent profile.
The 28-year-old belongs to a special all-female inspection unit at Yunnan Frontier Corps, and has since helped seize over 220 kilograms of drugs.
"I participated in the security work of the World University Games during my second year in college," Wang recalled.
"After graduation, I gave up working as a civil servant in my hometown and made up my mind to be a female soldier of the frontier defense forces," she added.
At present, Wang works as a drug investigator in Dehong in Yunnan Province. It is located on the China-Myanmar border and near to the infamous Golden Triangle, where Laos meets Thailand and Myanmar.
Due to the long border and lack of natural defense, anti-drugs combat in Dehong is tough, and Wang faces high pressure.
"Most of the time, we wear plain clothes, conceal our identities and conduct undercover investigations. We also handle drug cases," Wang told the reporter.
"We narc police always disguise ourselves as college students, street peddlers and passers-by according to different situations," added Wang.
Wang shared one of her experiences of investigating drug smuggling.
Once, Wang and her comrades followed a suspect to near a bus station. But the suspect was alert and looked back quickly after every few steps. Therefore they had to change the team members frequently.
When it was her turn, Wang walked near the bus to locate the exact place of the suspect. Then she met the sudden eye contact with the drug smuggler, who was full of suspicion and vigilance.
"My heart beat so fast at that time. I asked myself: Did I expose our mission? What betrayed my intentions? I tried my best to keep calm and stagger the line of sight after a few seconds. Then I walked away from the scene.
"After walking out of the suspect's sight, I retraced my steps back to the bus and confirmed his seat and the license plate number. Then, we captured the suspect successfully," Wang said proudly.
The work is sometimes dangerous. Her senior leader, Zha Yingpeng, was once stabbed seven times by a suspect, just a centimeter away from his heart.
Many other colleagues have been injured, physically-impaired or sacrificed on duty, according to Wang.
When asked about how smugglers hide drugs, Wang said they put them in computers, their underwear, mangosteen fruit, rice and gas tanks. They also dissolve drugs in clothing and drinks or simply hide them in their body.
"Manual drug-detecting actions are necessary. For example, if the smugglers dissolve the drug in water, it will look like cola when contained in bottles; machine won't find it," said Wang.
Meanwhile, Wang mentioned that many ringleaders of the drug smuggling are commanding from remote places abroad. They lure those who are impoverished and those with no source of income to deal in drugs.
Accidents will happen at times since the drug smugglers often use deadly weapons. Besides, most of the smugglers have drug addiction history and carry HIV/AIDS, tuberculosis or other diseases, whereby drug fighters can be easily infected.
When it comes to her family, Wang said: "My mother has not been in good health over the past two years. She has been operated on and the whole family knows the situation, except me. My mother said she didn't hope it affects my work."
When asked what Wang wanted to say to herself before starting the anti-drug job, Wang replied without hesitation: "You have made the right choice."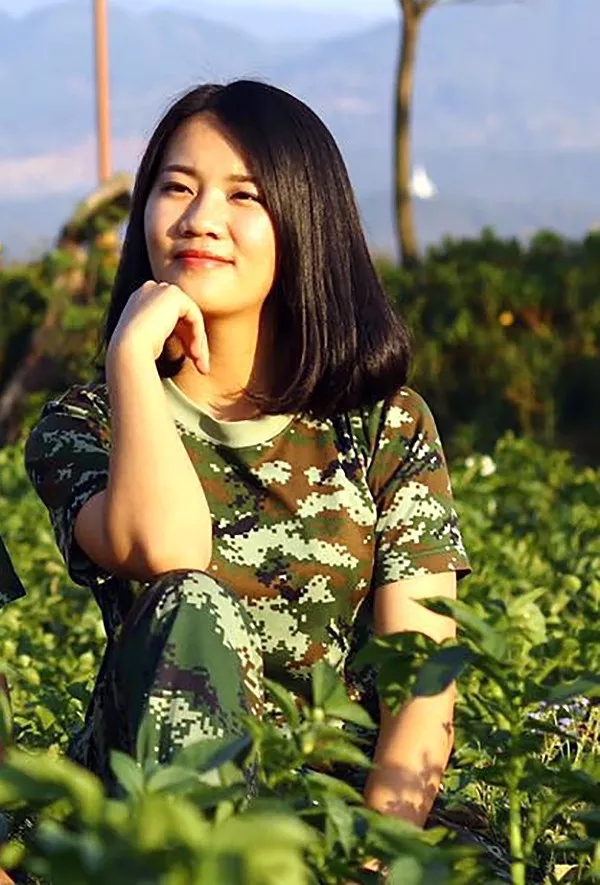 Wang Yanru [Women Voice]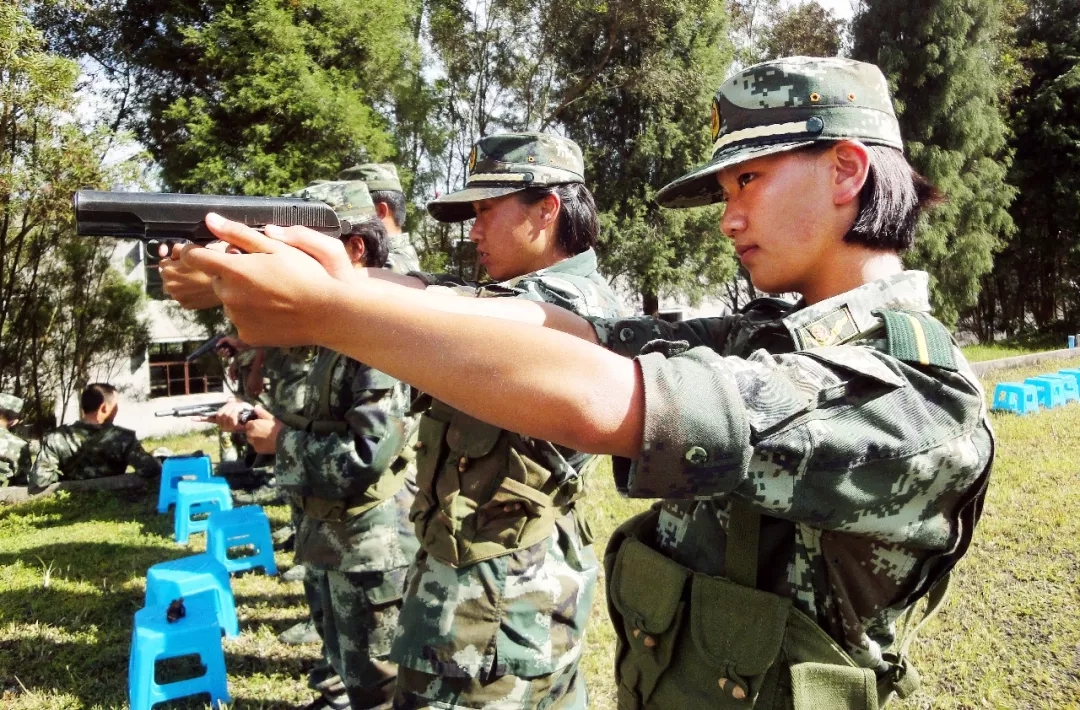 Wang and her comrades undergo training. [Women Voice]
Wang and her comrades capture a drug smuggler and preserve physical evidence. [Women Voice]
(Source: Women Voice/Translated and edited by Women of China)